Hasegawa 1/72 Grumman S-2F Tracker (WIP)
By Sav. 12/Jan/2011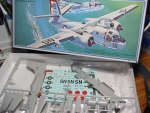 I've been working on Hasegawa's Tracker for a while now so figured it was best to upload a few photos as a work in progress.
Lots of firsts for me in this build. First using lots of etched detail updated, first try at rigging, and first attempt at making some wing lights. I'll update the article below as I progress.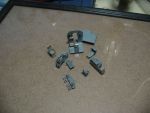 Lots of fiddly etched metal used here so started with the cockpit set. I sprayed the base grey colour while everything was still on the sprue, I also applied some future and added some dark washes to pull out the details. Painting the parts after they were put togeather would have been almost impossible.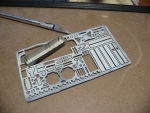 Here we have the external set which has been sprayed the base white colour and had a few weathering effects applied. The box shape pictured is actually the internal bomb bay detail which will *hopefully* fit nicely into the fuselage after a hack a space for it.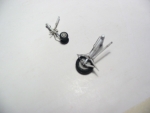 I spent a bit of time here on the undercarrage which was quite nice as a separate project. I drilled out some small holes and added some break cables. Unsure if they're in the correct position but I think the end result is good enough. The tyres were painted flat black and sealed with Humbrol mat clear.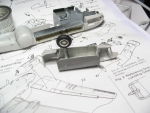 Here we have the cockpit and internal bomb bay details added and the photoetched wheel bays. The undcarrage also needed to be glued in at this point. A little fiddly trying to get everything to line up but no major problems at this stage.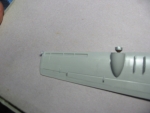 After sanding and rescribing the full kit I kit out the wingtip lights and glued in an oversized piece of clear plastic. Using a dremel tool I sanding the clear part down until it was the correct shape, final touch ups was done with a sanding stick then I added a drop of future to restore the shine. (Of course I'll likely forget and spray over the light on the first coat, but hey)